Lawrence Welk
The accordion prodigy who captivated audiences with his unique sound. Born into a German-speaking community in Strasburg, North Dakota, Lawrence Welk was sixth in a family of eight children.
His immigrant parents, Ludwig and Christiana, came to America from Odessa, Ukraine in 1892. Although raised in the States, Welk's Eastern European accent often fooled his fans into thinking he was a Slavic accordionist. Experience the musical legacy of one of the best accordionists to ever live.
Pietro Forsini
Discover the inspiring story of this talented Sicilian accordionist who overcame incredible hurdles throughout his life. Despite losing and eventually regaining his sight at a young age, he didn't let that stop him. He even survived being kidnapped for six months by a fanatic predator.
His unwavering passion for music and his remarkable talent continue to captivate and inspire people worldwide. He began making popular recordings for major labels like Victor and Edison after moving to America at 20 years old, following his discovery by scouts from the Orpheum Circuit.
Nicholas Ariondo
Let's chat about the captivating music of Nicholas Ariondo, an accomplished, contemporary American accordionist, composer, and pianist. Known for his unique blend of traditional folk and modern classical music styles, Ariondo's videos showcase a diverse range of global influences.
Moreover, Ariondo's impressive collaborations with iconic artists such as Paul McCartney and Placido Domingo have earned him a double Grammy Award. Notably, his "Kalamatiano for Viola & Free-bass Accordion" composition was also awarded Italy's esteemed Ancona Prize, making him the first American to receive this honor.
Henry Doktorski III
Henry Doktorski III, a third-generation American of Polish descent, was raised in East Brunswick, New Jersey. He grew up in a family where accordions played a vital role in Polish folk music. As a result, he was drawn to the accordion as a child and began playing it when he was just seven years old.
Henry's talent was apparent early on and he was considered a prodigy even at a young age. During his pre-teen years, he played ethnic music and jazz standards, drawing inspiration from Myron Floren of the Lawrence Welk television show.
However, as a teenager in the late 1960s and early 1970s, his musical preferences took a dramatic turn. He began playing the accordion in a rock band, performing songs by The Beatles, Grand Funk Railroad, Carlos Santana, and Black Sabbath.
Today, Henry is an accomplished musician with a rich cultural background that continues to inspire his passion for the accordion.
Dick Contino
Dick Contino, a talented accordion player, hails from Fresno, California, where he attended Fresno High School. He studied under San Francisco-based Angelo Cognazzo and occasionally worked with Los Angeles-based Guido Deiro.
At a very young age, around 6 or 7 years old, Mr. Contino displayed incredible virtuosity on the accordion. Mr. Contino's forte is playing the accordion with fervor, not unlike a rock star, thanks to his weightlifting and Charles Atlas's dynamic tension exercises, making his arms look muscly.
He exceled in playing various musical genres, including polkas, jazz, romantic songs, show tunes, folk music, and, naturally, "Lady of Spain."
"Dick Contino is one of the few men in musical history who have ever squeezed big money out of an accordion," Time magazine 1951.
Alexander Hrustevich
Discover the world-renowned accordionist, Alexander Hrustevich, known for his incredible talent in playing complex violin, piano, and orchestral pieces with ease using his bayan. Performing across the globe, from Poland to Brazil, Hrustevich wows audiences with his unique abilities, recently sharing the stage with Grammy-winning composer Bobby McFerrin in Kiev.
Dubbed the "man orchestra," Hrustevich's music will take your breath away from the very first notes. Experience his mastery of Tchaikovsky's Concerto for Violin and Orchestra to Antonio Vivaldi's "The Four Seasons" and more, as he flawlessly plays both the orchestra and violin parts simultaneously with his ten fingers.
Charles Magnate
The inventor of the Magnante Quartet – the world's original professional accordion chamber quartet, led by none other than pioneer Charles Magnante. He revolutionized accordion music by introducing it to mainstream genres and even played on NBC radio broadcasts.
A true trailblazer, he accomplished an unprecedented feat by performing accordion in Carnegie Hall. As a composer and book author in the accordion industry, Magnante has left an indelible mark on the music world.
Mogens Ellegaard
Ellegaard, the acclaimed accordionist hailed as the "Father of Classical Accordion". His passion for the instrument began at just eight years old, and since then he has blossomed into a standout performer.
Not only has he graced the stage with chamber music concerts, but he has also soloed with prestigious orchestras like London's Royal Philharmonic, Detroit Symphony, and the Toronto Symphony.
In the 1970s, he founded a department at The Royal Danish Academy of Music devoted to accordion studies, and within a few years he was named an esteemed accordion professor. His legacy lives on through his album "Contemporary Danish Accordion Music" released in 1987.
Radojka Zivkovic
Radojka Zivkovic, (pronounced Radoyka Zhivikovich) the world-renowned accordion player from Serbia with an impressive music career spanning over seven decades. Born to a well-known Serbian accordionist, Radojka's musical talents were evident from a young age.
She auditioned on Radio Belgrade at just nine years old and became a regular performer on the radio station. At age 12, she won her first accordion competition, setting the stage for a long and successful career.
In recognition of her legendary status and record-breaking 71-year career as a professional accordion player, Radojka Živković was posthumously awarded the World prize in 2005. She holds the Guinness World Record for the musician with the longest music internship in the world. Join us in celebrating the life and accomplishments of this incredible musician.
Sergei Teleshev
Sergei Teleshev, a classically trained accordionist from Russia's Academy of Music in Voronezh, has an impressive track record of winning regional and international accordion competitions.
He is a founding member and accordion player of esteemed ensembles such as Trio Voronezh, Classic Klezmer Trio, Valinor Quartet, and East-West International Project, and has collaborated with numerous internationally recognized artists and orchestras, composing and arranging music for various genres and recording projects.
Sergei has also been a jury member at International accordion competitions in Russia, Canada, and the USA. Recently, he won the National V-Accordion Competition and represented the United States at the 7th Roland International V-Accordion Festival in Rome, Italy.
Additionally, Sergei won in two categories (Solo Open and Ensemble) at the International Accordion Competition in Victoria, Canada, in July 2017. "Accordion Stars Illustrated" Magazine, New York, ranked Sergei #1 in Russia and #3 in the World as the most popular and influential Accordionist of the Year 2019.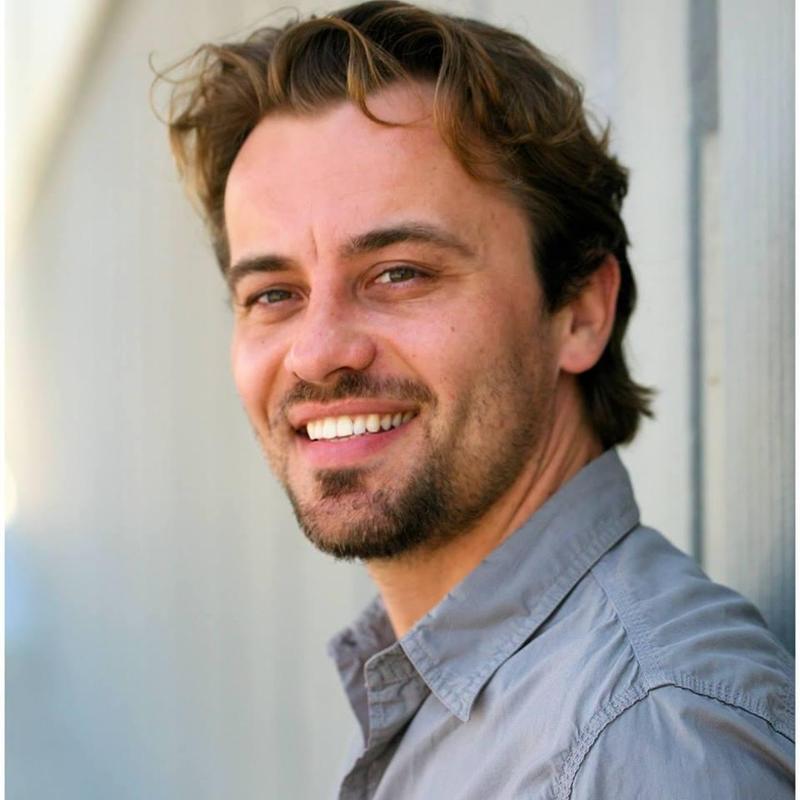 Dino is a hobbyist accordionist who loves music, photography, architecture, design and a slew of other fun things. He decided to launch this blog due to an increasing popularity of the accordion. He learned how to play the accordion by ear as a child and then progressed on to keyboards and eventually a drum set. He grew up in the Balkans and now lives in California where he occasionally plays the accordion at birthday parties and NYE celebrations. He now shares his love for the accordion through this blog.