Since the most popular folk instrument in Germany is the accordion and German-made accordions are sought after globally, many assume that this musical instrument was invented in Germany. While there is still a debate amongst music historians on who invented the accordion, the first modern version of this free-reed instrument was in fact made in Berlin by Friedrich Buschmann.
The name "Accordion" has its origins in the German word "akkord" which translates to "the chord" and it was used by an Armenian inventor, Cyril Demian who patented it in Vienna in 1829. Damian's accordion was a refined and improved version of Buschmann's instrument, and he decided to name the instrument The Accordion because of the fixed chords (buttons) that the left hand played.
This book is the best option for those who want to have a comprehensive collection of authentic German tunes for the accordion. It comes with an audio CD for a better grasp of the melodies. Below are just some of the songs contained in the book.
O Joyous Time O Blissful Time
The Water Nymph
Let's Go Over
O How Can I Leave Thee
Kissing Is No Sin
You Have Diamonds & Pearls
O Joyous Time O Blissful Time
The Water Nymph
Let's Go Over
O How Can I Leave Thee
Kissing Is No Sin
You Have Diamonds & Pearls
While most historians and accordion experts debate whether the modern version of the accordion was born in Austria or Germany, we can with certainty say that the European version of the squeeze box was born somewhere in the Alps. We couldn't imagine today's German or Austrian folk music without it.
In the late 1800s, accordion manufacturing spread fast across Germany. Once this musical instrument started being produced in the small town of Trossingen, German accordion makers like Mathias Hohner became the largest manufacturer of squeezeboxes in the world.
Germany had quite a few accordion makers and manufacturers throughout history, but we will single out the three most reputable brands that became household names amongst hobbyists and professionals globally.
Hohner Accordions
In 1857 Mathias Hohner (a watchmaker by trade), established a harmonica workshop that would become the world's leading manufacturer of free-reed musical instruments. Established in Trossingen (the equivalent of Castelfidardo in Italy) a small-town southwest Germany, Hohner expanded into the American continent via Hans Hohner (Mathias' son) in 1901.
This Trans-Atlantic expansion not only changed the destiny of the Hohner brand but very much influenced the development of American folk and later rock and pop music.
While the HOHNER brand name is predominantly associated with accordions amongst European consumers, the same brand name is often associated with harmonicas on the American continent. That is completely understandable because HOHNER harmonicas were the main product exported to the American market.
"As early as 1951, the company was again selling 20 million harmonicas and accordions per year and exporting them to virtually every corner of the world, literally making Trossingen "a city that lives from music."[112] Only ten years after the end of the war, 25 million Hohner harmonicas were in use in the United States alone." (Quoted from www.immigrantenterpreneurship.org)
"The common buyer paid very little—the average harmonica sold for as little as 50 cents (which corresponds to $5 in 2022 dollars) while more complex chromatic instruments ranged from $4.50 to $7.00 (i.e., between $36 and $57 in 2022 dollars). Total harmonica sales in the United States were between $7 million and $10 million ($57 million and $81.4 million in 2022 dollars) in 1955." (Quoted from www.immigrantenterpreneurship.org)
These world-renowned accordions are made in the town of Klingenthal, also known as "The town of music." With its rich history of musical instrument production that dates to the mid-1800s, accordion production in this charming town started in 1852.
Hohner BR48R-N 26-K
Piano Accordion
Great for beginners and intermediate-level accordionists
Lightweight, genuine German Hohner accordion
Luxury maroon color shell and comfortable straps
26 Piano keys
Weltmeister Accordions
"In 1948, several factories were merged into a nationally owned enterprise, VEB Klingenthaler Harmonikawerke, while other factories of the region united to form handicraft cooperatives or partly fell under state control. Finally, in 1973, all remaining factories and workshops were incorporated into VEB Klingenthaler Harmonikawerke, creating a merged workforce of over 3500."
If you are looking for a genuine German-made piano accordion that is affordable and will provide you with great value for the money, we've selected the Weltmeister Stella accordion listed below. This musical instrument is great for beginners, intermediate, and advanced-level accordionists.
Top Pick
Weltmeister Stella
80 Bass, Genuine German
34 Piano keys
80 Bass button keys
3 Bass reed plates
5 Bass switches
Refurbished to like new condition
Ekart Accordions
This manufacturer came onto the accordion scene in 1992. Although the brand is only 30 years old, Ekart accordions are four-row diatonic button accordions that are popular in the Alpine regions of Slovenia, Austria, and Germany. Although Ekart is a German accordion brand its manufacturing facility is located in the Slovenian town of Menges. This enables Ekart engineers and accordion makers to perfect the products continuously.
To check out some of the latest diatonic button accordions by Ekart, please visit this link.
Oktoberfest and Accordion Music
One of the largest folk festivals in the world that features the accordion is Oktoberfest. It started with King Ludwig's wedding celebration in Munich in 1810 and continued to be a common annual tradition for Germans worldwide.

Oktoberfest celebrations and festivities in Germany usually start in mid-September (September 17th) and go until early October (October 3rd). German communities in the US often celebrate Oktoberfest during the entire month of October.
Final thoughts
The resurgence of accordions and accordion music is happening globally, and Germany is no exception. The decline in sales and manufacturing of this musical instrument in the '50s and '60s is now over. The aforementioned accordion makers are reporting increased numbers in sales and demand every year since the late 1990s.

My first accordion was a HOHNER piano accordion that I inherited from my uncle in the early 1980s. I am grateful for it because I was able to experience quality craftsmanship and sound firsthand at an early age. If you decide to buy a German-made accordion, you will not regret it.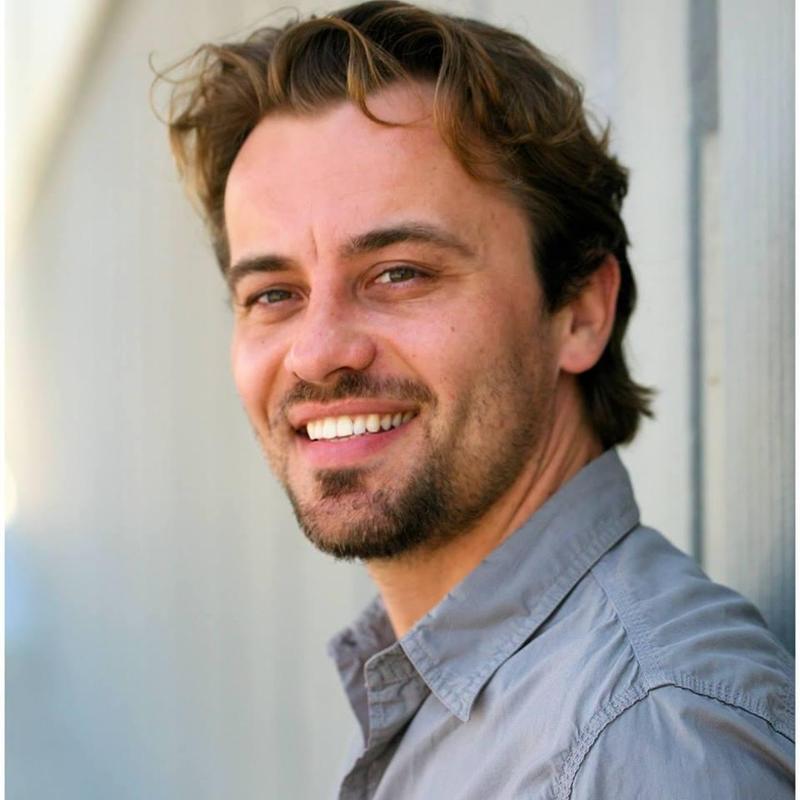 Dino is a hobbyist accordionist who loves music, photography, architecture, design and a slew of other fun things. He decided to launch this blog due to an increasing popularity of the accordion. He learned how to play the accordion by ear as a child and then progressed on to keyboards and eventually a drum set. He grew up in the Balkans and now lives in California where he occasionally plays the accordion at birthday parties and NYE celebrations. He now shares his love for the accordion through this blog.