Why do we associate an accordion with France?
Discover the enchanting allure of French accordion music – a harmonious blend of unique and romantic melodies. Unmistakably synonymous with the French culture, the accordion has become an emblem of timeless elegance.
We can experience the true essence of France through its captivating accordion melodies. From Parisian streets to iconic French cinema, this instrument holds the key to unlocking the magic of French culture. Delve into this enlightening article to unveil the remarkable connection between France and the accordion.
Italian Influence on French Music
In the late 1800s, ethnic Italians from the Auvergne region took their beloved instrument, the accordion, with them across the French border into a new country. Little did they know, this act of cultural exchange would soon give birth to a French folk dance that would become iconic: the Ball-Musette.
The Musette Waltz, as it's commonly referred to, became synonymous with the Parisian cafés of the 20th century and is still celebrated today as a hallmark of French musical tradition. We owe a debt of gratitude to those Italian immigrants for bringing their accordion with them and sharing their musical talents with the world.
The Ball-Musette is a beloved dance that originated in France. Couples sway to the sound of accordion music, creating a fun and lively atmosphere at any event. The credit for inventing this dance goes to Frenchman Emile Vacher, who brought this unique style to the forefront in the mid-20th century.
While the dance may have originated in a specific region, it has since spread throughout the world, gaining popularity among dance enthusiasts everywhere. If you want to learn more about the history and technique behind this joyful dance, be sure to check out the accompanying article.
The accordion has long been a beloved instrument in France, and French craftsmen wasted no time in creating their own authentic versions of the "squeezebox" as soon as it arrived from Italy. While some of the well-known French accordion brands, such as Bonifassi, Peguri, Marzella and Carrara, may sound Italian, they are in fact made by skilled French artisans.
These instruments have earned a great reputation for their quality craftsmanship and beautiful sound. The legacy of French accordion music is a proud one, with many notable figures leaving an indelible mark on the genre. One such figure is Louis Peguri, who remains an inspiring and influential force in the world of accordion music to this day.
French Musette and Its Importance
Musette was born in the early 20th century and became particularly popular in Parisian dance clubs during the 1930s and 1940s. This genre blends traditional French folk music with Italian and Spanish influences, producing a rhythmic and melodic style with a waltz-like feel.
French musette is often accompanied by a piano and guitar, but it is the accordion that is the star of the show. With its bouncy rhythms and expressive tones, it embodies the soul of French music.
The French musette is an essential part of French cultural heritage, symbolizing the nation's romanticism and joie de vivre. It has lost some of its popularity, particularly among the younger generations, but it is still an integral feature of French music festivals, both on the national and regional levels. To this day, the French musette represents the traditional French lifestyle and is an essential part of French culture.
Museum of French accordions in Canada
Discover the French language's North American presence in Quebec, where French Canadians are delighting in traditional accordion melodies from their European ancestors. Explore Canada's captivating accordion museum in Montmagny City – a must-see destination for both visitors and residents alike.
Best beginner's accordion for playing French tunes
Looking to play French accordion? Whether you're a beginner or experienced, we've got the perfect instrument for you. For beginners, we recommend a medium-range (96-bass) piano accordion, which will serve you well.
To achieve that classic "Musette" sound, opt for a piano accordion with two or three sets of middle reeds. Whether you're looking for a brand new accordion or a refurbished one, you'll find plenty of high-quality options available in the US and Canada.
the chromatic piano accordions boasting 96 bass buttons. These instruments are tailored to meet the needs of beginner and intermediate accordionists with their default 2 reed musette tuning.
While you can certainly enjoy playing French music on a concert-tuned instrument, the true essence and allure of French accordion music lies in its rich musette sound.
Check out our list of recommended accordions for playing French tunes.
Introducing the Bravo III 96. Ideal for beginners and intermediate accordionists who want to play French Musette tunes.This compact accordion has everything a beginner or advanced learner could want. Experience the renowned Hohner sound in a lightweight and user-friendly instrument.
What is Musette de-tunning?
Musette de-tuning refers to the process of modifying an accordion's sound by adding additional reeds at the same octave. Typically, this is done by inserting reeds to the middle octave, known as M = 8′ reeds. However, some accordions offer the option of doubling the L = 16″ reeds for a double bassoon effect.
Increasing the number of reeds at the same octave results in a louder and fuller sound. However, the distinctive sound of an accordion is achieved by intentionally de-tuning the middle reeds to create a slow or fast tremolo effect. The speed of the tremolo effect is determined by the number of "beats" per second when the de-tuned sound waves cancel each other out.
Famous French Accordionists
While we may be well-versed in the legendary artists from the US, Russia, Italy, and Latin America, let us delve into the world of French virtuosos. These extraordinary musicians, who have embraced the accordion, have mesmerized audiences with their enchanting melodies, leaving an indelible mark on the music scene. Join us as we pay tribute to these unsung heroes, who have contributed to the rich musical heritage of the city of love.
Richard Galliano
Considered by many as the best French accordionist ever, from a young age, Richard was captivated by music. Starting his journey with the accordion at the tender age of 4, he derived inspiration from his father Luciano, an Italian accordionist residing in Nice.
Richard's passion for music led him to pursue rigorous studies in trombone, harmony, and counterpoint at the esteemed Academy of Music in Nice. As he explored the possibilities of the accordion, Richard delved into the realm of jazz and became enthralled with the recordings of renowned trumpet player Clifford Brown.
Jean-Louis Matinier
Matinier, a musician from the town of Borges in France, possesses classical training but has chosen to pursue a career in jazz. Uniquely, his primary instrument of choice is the accordion, which is not commonly found in either classical music or jazz. Matinier draws inspiration from both genres, resulting in a captivating repertoire that can be best described as world music with influences from southern European folk music.
Alexandra Paris
Alexandra Paris has achieved this by revisiting the traditional musette and chanson repertoire. During her early years, she learned to play under the tutelage of Maurice Larcange. Starting at a young age, she recorded her music and even played jazz in a small jazz combo with an old Fratelli Crosio accordion.
In more recent times, she has gained recognition for her performances of older material. As a renowned female accordionist, she has been a source of inspiration for many young girls, encouraging them to pursue the accordion not just as a hobby, but as a full-fledged career.
Yvette Horner
Yvette Horner (born on September 22, 1922 in Tarbes, France, and passed away on June 11, 2018) was a highly acclaimed French musette accordionist.
Horner's music education began at the Conservatory of Tarbes and later at the Toulouse Conservatoire, where she excelled in piano at just 11 years old, earning a prestigious 1st prize. Despite her initial passion for piano, her mother encouraged her to switch to the accordion, citing the lack of female accordionists and the better opportunities it could provide.
Young Yvette embraced the change and started performing in casinos, while also pursuing further studies in Paris under the guidance of Robert Breard.
In 1948, Horner's exceptional talent led her to win the highly coveted World Cup of the accordion.
Recognized for her remarkable musical achievements, Yvette Horner was awarded the prestigious Grand Prix du Disque by the Académie Charles Cros in 1950, for her album "Secret Garden of Yvette Horner". Yvette too, influenced many young girls to pursue a career of an accordionist and we are forever grateful to her for her influence and legacy.
Andre Verchuren
André Verchuren, known as the "King of the Accordion," was born on December 28, 1920, near Paris, France. His father, Raymond Verchuren, was a professional accordion player and ran an accordion school.
André started playing the accordion at the age of four and began performing at dance halls and ballrooms, often accompanied by his parents who played the drums. At the age of 12, he started teaching at his father's school. In 1936, André shocked the audience by winning the Accordion World Championship while playing standing up, breaking the convention of the time.
Marcel Azzola
Marcel Azzola, a renowned French accordionist credited with revolutionizing musette. With a distinctive style merging swing and bebop influences, Marcel has shared the stage with jazz legends such as Django Reinhardt and Stéphane Grappelli.
Not only is Marcel a skilled performer, but he has also composed captivating scores for acclaimed movies and TV series like "Les Quatre Cents Coups" (The 400 Blows).
Aurelien Noel
Aurelien Noel is a younger generation French accordionist who has gained vast popularity in recent years. He is known for his dynamic and innovative approach to playing the accordion and his ability to fuse traditional French music with various contemporary styles.
He is recognized for his role in promoting the accordion to younger audiences and for his performances in some of the biggest festivals worldwide.
Marc Perone
another prominent French accordionist is Marc Perrone, who made a significant impact on the traditional music scene in France during the 1970s. He was among the few accordionists who played traditional music as an art form, and he was known for his ability to transform the typical musette accordion into a musical instrument for virtuosic solo performances. He won numerous awards throughout his career and still continues to inspire younger generations of French accordionists.
A few final words
the French accordion music scene has produced some of the most talented and iconic musicians in the industry. From Yvette Horner to Aurelien Noel, the French virtuosos have contributed significantly to the development and popularization of the accordion music genre.
The popularity of Musette music is surging both in France and across the globe. French accordionists have made a profound impact on the music scene, leaving an enduring impression in French cafes and bakeries in Vietnam to hotel lobbies, restaurants, and Hollywood movie soundtracks in the US.
Their influence has spread worldwide, and they continue to inspire new generations of musicians to explore and embrace the intricacies of the accordion. It is essential that we honor and appreciate the legacy of these masterful musicians who devoted their lives to this amazing instrument.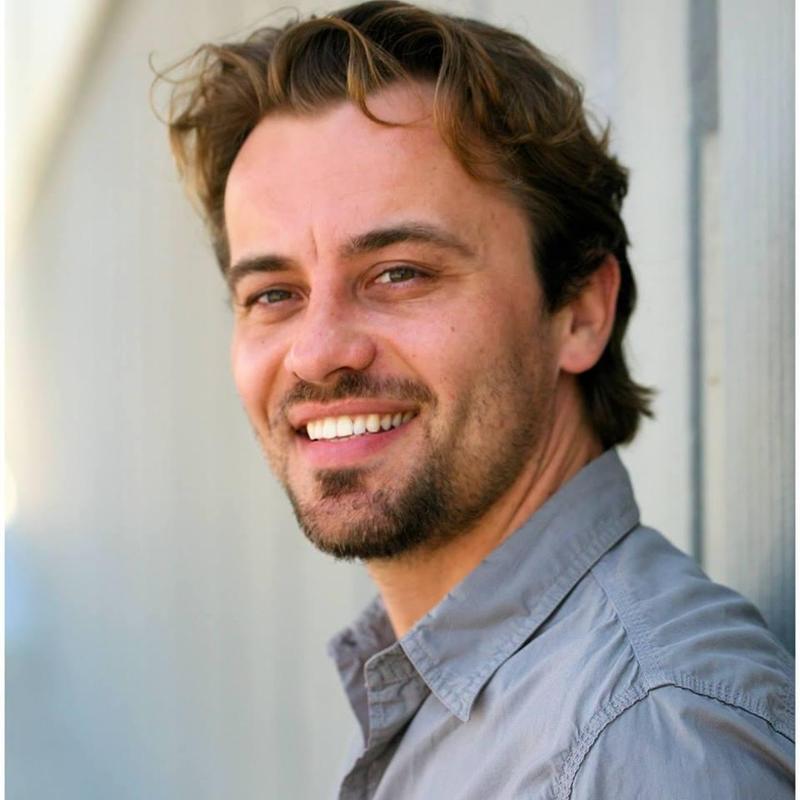 Dino is a hobbyist accordionist who loves music, photography, architecture, design and a slew of other fun things. He decided to launch this blog due to an increasing popularity of the accordion. He learned how to play the accordion by ear as a child and then progressed on to keyboards and eventually a drum set. He grew up in the Balkans and now lives in California where he occasionally plays the accordion at birthday parties and NYE celebrations. He now shares his love for the accordion through this blog.