Italian accordion Inventors and Pioneers
The Accordion, a beloved musical instrument that has been delighting ears since the 19th century, was likely born in Germany but perfected by Italian artisans. It is believed that this dynamic sound system first came to Italy through French soldiers during the unification of Europe's boot-shaped country – although you could call it an act of fate.
During the late 19th century, Stradella and Vercelli in Lombardy and Piedmont were bustling hubs of production which would be integral to future developments in instrumentation. Chief among these pioneers was Mariano Dallape', a craftsman from Trento who revitalized Buton's piano accordion invention of 1852 during his time at Stradella beginning in 1876.
Giuseppe Verdi's impassioned advocacy for the accordion in Italy bore remarkable fruit during these years, as its success and popularity soared. So great was his confidence that he proposed introducing it to the Italian conservatory – setting a new standard of music education at the time.
During the 1800s, accordions saw a surge of remarkable innovations with artisans improving on existing designs. Mattia Berardi and the Ranco family from Vercelli improved button model accordions while Rosario Spadaro registered copyright for an exclusive free-bass design.
Pasquale Ficosecco pioneered box style models in Loreto before transferring his work to Castelfidardo where Ercole Maga and Renato Massoni crafted their products at Dallape's workshop in Stradella.
Modern Innovation and Evolving Style
Three more innovators join the illustrious ranks of Castelfidardo, Giacomo Antonio Busilacchio, Dario Dari and Francesco Serenelli. This is a town steeped in music heritage that has seen countless virtuoso's discover their passion for sound beginning with the Fisarmonica accordion – an exceptional instrument born out of this unique place on Earth. To learn even more about its remarkable history, watch this video
Most popular Italian accordion brands
We can't talk about Italian accordions and the Castelfidardo region without enumerating at least 20 most popular accordion brands that came out of its factories and are played throughout the world by some of the most famous virtuosos of the piano squeezebox. Here are the brand names: Beltuna, Fismen, Scandalli, Dino Baffetti,Siwa&Figli,Paolo Soprani,Piermaria,Borsini,Bugari Armando,Excelsor,Zero Sette,Piatanesi,Fantini,Brandoni&Sons,Pigini,Vignoni,Fratelli Alessandrini,Victoria,Mengascini.
Take a listen to this wonderful podcast about Italian accordion makers and Castelfidardo by NPR.
Italian accordions in the North Americas
The Italian accordion legacy continues to remain strong in America, thanks to the revered craftsmanship of original immigrant artisans from Italy. The Italo-American accordions they crafted retain classic design features and distinguished bass & register arrangements that have become a trademark for these models today. Most are piano style, but many button versions are still available too.
During the post-WWII era, Castelfidardo was a hub of accordion production. Longtime family business Settimio Soprani partnered with F.lli Scandalli from Camerano to create Farfisa – among several other vast mergers that would come to define the decades following conflict's end.
Even New York based Excelsior opened up shop in this small Italian town by beginning their own line of productions there as well! This newfound influx gave rise not only an abundance of new industry competition but also imaginative company names evoking Hollywood cinema;
Italian-American piano accordions
Paramount Accordions and Universal were two such examples now synonymous with acclaimed excellence within instrument craftsmanship worldwide.
Marconi Street is even known fondly around these parts for having originally been christened 'Dollar Street' due its many affluent directors residing here at one time or another during those golden times past!
Italian accordionists and accordion makers had their studios and shops in almost every major city in America in the early 1900s but the most influential ones were in Chicago and New York.
Italian Accordion virtuosos
Pietro Frosini
Pietro Frosini (1885-1951) was a renowned accordionist recognized as one of the earliest "stars of the accordion." Born in Catania, Sicily, Frosini started playing the chromatic button accordion at the young age of six. In 1905, he migrated to San Francisco and was discovered by a talent scout from the Orpheum Vaudeville Circuit.
He went on to become a staff accordionist for WOR radio in New York, holding this position until his passing in 1951. Frosini's contributions to the accordion included performing, teaching, composing, and arranging music.
Throughout his career, he penned over 200 original compositions for the instrument. Presently, the "Frosini Society," established in 1984 by Swedish accordionist Lars Ek, is based in Sweden.
Marco Lo Russo
Marco Lo Russo is internationally recognized as one of Italy's prominent contemporary musicians. He showcases his eclectic and diverse musical taste, encompassing multi-ethnic and contemporary sounds and rhythms.
He has received praise from critics and consistently collaborates and innovates with renowned international artists like Ennio Morricone, Nicola Piovani, Pupi Avati, and Leo Brouwer, to name a few. His passion for music extends from classical and contemporary repertoire to Argentinean tango, jazz, and electronic influences.
Over the past 25 years, Marco Lo Russo has emerged as an internationally acclaimed and extraordinary musician: accordionist, composer, arranger, producer (Rouge Sound Production), conductor, musicologist and professor at the Conservatory of Music of accordion, techniques of musical composition and arrangement.
Louis Ferrari
Louis Ferrari (1910–1987) was an Italian musette accordionist and composer known for his contributions to the French music scene in the 1930s. He founded the Ferrari & Son Ensemble, which performed in various clubs in Paris. Louis Ferrari was also the cousin of renowned jazz accordionist Tony Muréna.
One of his well-known compositions, "Domino," gained wide popularity through the renditions of notable singers such as Bing Crosby, Doris Day, Tony Martin, and Andy Williams. This song featured lyrics in both French, written by Jacques Plante, and English, written by Don Raye.
Gianni Corsica
Gianni Coscia, an Italian jazz accordionist, was born on January 23, 1931, in Alessandria. Initially pursuing a career in law, Coscia eventually dedicated himself entirely to jazz music.
He demonstrates a keen interest in exploring the cultural and popular traditions using the language of jazz. With an extensive presence in the international jazz scene, Coscia has garnered recognition from fellow luminaries such as Umberto Eco, his former classmate, who wrote the liner notes for his debut CD.
Noteworthy collaborations include partnering with Luciano Berio on the music for a stage production against antisemitism. Since 1995, he has primarily collaborated with wood-player Gianluigi Trovesi, prominently showcased on ECM Records. Additionally, Coscia has served as a member of the Council of the Chigiana Music Academy in Siena since 2006.
Rocco Granata
Rocco, born on August 16th, 1938 in Figline Vegliaturo, Calabria, attended school in Belgium and continued the solfège lessons he had started in Italy. At the age of fifteen, he was allowed by his father to skip school and began working as a mechanic in a Vespa-shop. Although Rocco had a keen interest in Vespa and Italian engines, his true passion was music.
On weekends, he performed with his band, 'The International Quintet', initially playing the accordion but eventually becoming the lead singer. His repertoire primarily consisted of sentimental Italian ballads, with the crowd particularly fond of the song 'MANUELA'.
After successful performances in New York, Montreal, and Toronto's Massey Hall, Rocco returned to Europe, especially Germany, where he achieved great success as a composer, recording artist, and actor in musical movies.
Throughout the 1960s, Rocco established his own music publishing company, GRANATA MUSIC EDITIONS, and his own record company, CARDINAL RECORDS, producing music for Belgian artists.
Rocco found fulfillment and joy in this line of work. However, his artistic spirit compelled him to record 'MARINA' again in a new dance style in 1989, reviving the accordion solo and reasserting himself as the top singer on the charts, three decades later. Consequently, Rocco resumed touring, including South America in his itinerary this time.
Antonio-Tony Murena
Antonio Muréna, hailing from Borgo Val di Taro in Italy, migrated to France in 1923 and settled in Nogent-sur-Marne. His journey as a performer started with his uncle gifting him his first accordion, and his cousin Louis Ferrari offering unwavering support. From 1932, Muréna began playing the bandoneón in tango orchestras led by Rafael and Eduardo Bianco Canaro.
He graced numerous French clubs like La Boule Noire, Java, The Silhouette, Balajo (rue de Lappe), Pré Catelan, and Ciro's. Moreover, he toured South America, Germany, Italy, and Switzerland. In 1949, he became the proprietor of the Le Mirliton cabaret, where he frequently shared the stage with Stephane Grappelli and Django Reinhardt.
Collaborations with Matelo Ferret, Henri Crolla, Didi Duprat, Jo Privat, and Gus Viseur enriched his musical repertoire. Furthermore, in 1958, Antonio Muréna formed the Radio Luxembourg Orchestra and hosted the television show "36 Candles." He departed from this world in France.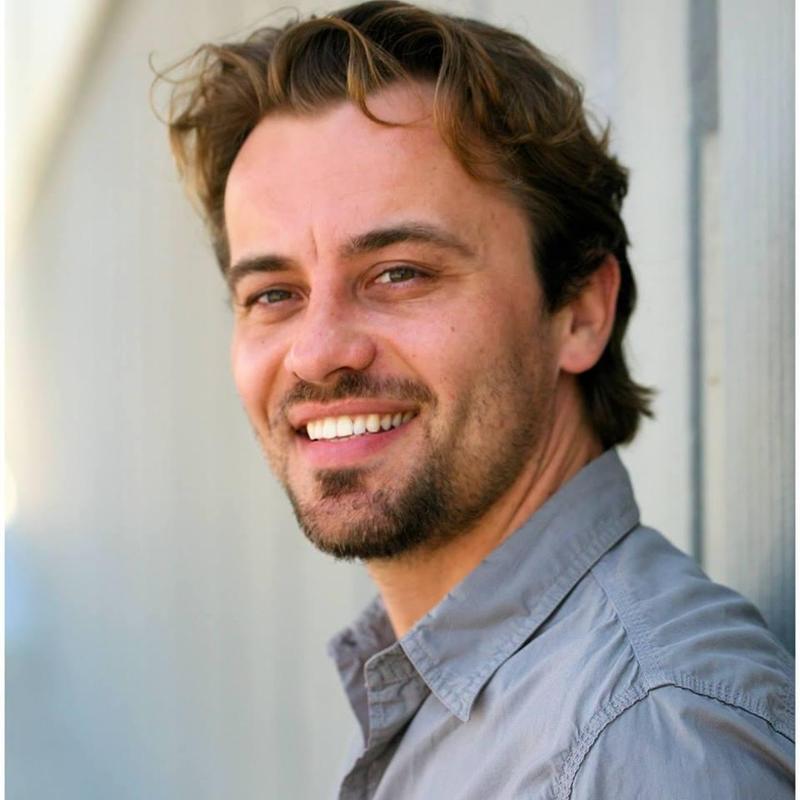 Dino is a hobbyist accordionist who loves music, photography, architecture, design and a slew of other fun things. He decided to launch this blog due to an increasing popularity of the accordion. He learned how to play the accordion by ear as a child and then progressed on to keyboards and eventually a drum set. He grew up in the Balkans and now lives in California where he occasionally plays the accordion at birthday parties and NYE celebrations. He now shares his love for the accordion through this blog.